Films on His Holiness the Dalai Lama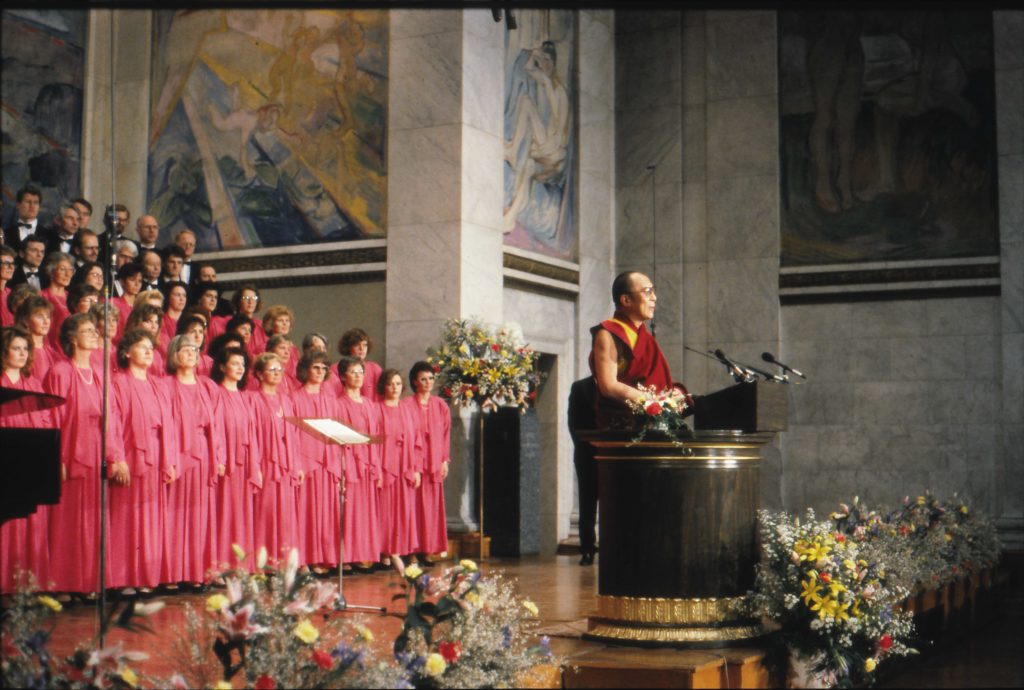 Between 1987 and 1990, while Ritu and Tenzing were working for The Meridian Trust in London, they documented a number of historical visits made by His Holiness the Dalai Lama. Some of this footage was later roughly edited into programmes and are available from The Meridian Trust.
A Buddhist Monk (1988) follows the 11-day visit of His Holiness the Dalai Lama to England in 1988. Interviews with John Cleese and Joanna Lumley among others.
A Man of Peace (1989) is a record of His Holiness the Dalai Lama's visit to Norway to receive the Nobel Peace Prize and his subsequent trip to Lapland (Samiland) in the Arctic Circle where the Sami people welcome him with a traditional reindeer sleigh ride. Includes interviews with Members of the Norwegian Parliament and the late German Green Party leader, Petra Kelly.
The Washington Visit (1991) documents His Holiness the Dalai Lama's trip to the American capital and his address to members of the Congress on Capitol Hill. Interviews with various Senators and Congressmen.
Excerpts from the Dalai Lama's Visit to Buryatia and Kalmykia (1991). The breakup of the Soviet Union led to the revival of religion throughout the land. Huge crowds gathered to listen to His Holiness the Dalai Lama in the Buddhist republics of Buryatia and Kalmykia. Roughly assembled footage from the visit.