Footage From the Sun Behind the Clouds Shoot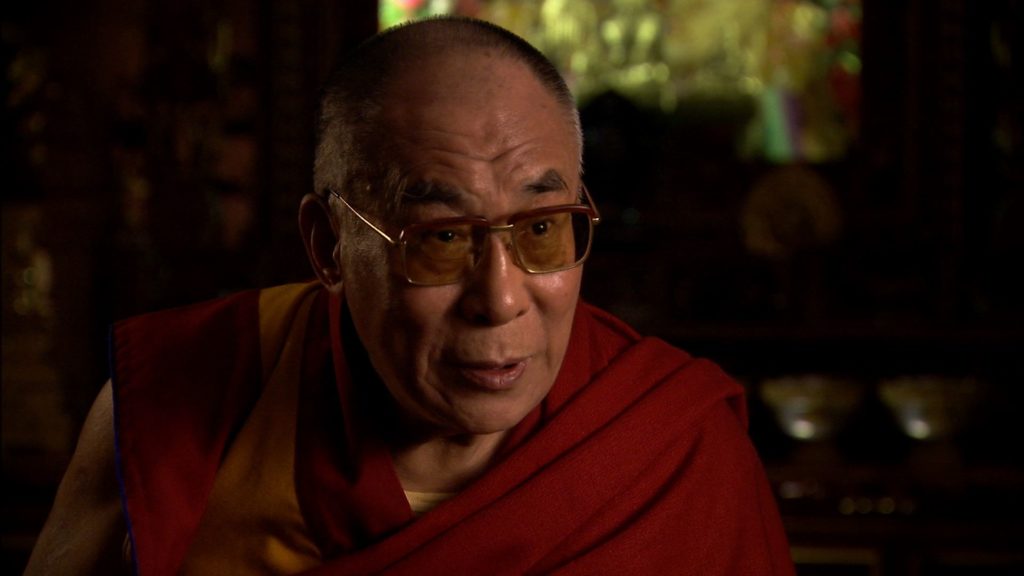 More than 150 hours of footage were filmed and collected during the making of this film. The majority of the footage was shot on DVCPRO HD and XDCAM HD. The archive includes:
In-depth footage from the Dalai Lama's visits in 2008 to:
India: Mundgod, Dharamsala and New Delhi
USA: Seattle, Ann Arbor, Colgate University,
France: Paris, Lerab Ling, Nantes
Germany: Berlin
UK: Nottingham, London, Oxford
Footage from Dharamsala in March and April 2008 during the height of the uprising in Tibet.
Footage of the Return March to Tibet, including in-depth footage from the siege of Seraghat and Banspatan and the breakup of the march at Darchu La.
In-depth interviews with:
The Dalai Lama
Samdhong Rinpoche
Tsering Shakya
Tendor
Woeser
Lodi G Gyari
Jamyang Norbu
Shingza Rinpoche
Telo Rinpoche
Geshe Wangchen
Ling Rinpoche
Lhasang Tsering
Lhadon Tethong
Tenzin Tsundue
Ven. Palden Gyatso
Sogyal Rinpoche
Sonam Topgyal
Lhakpa Tsering
Chime Youngdung
B Tsering
Jampa
Karma Choephel
Dolma Gyari
Thupten Jinpa
Tsewang Rigzin
Lukar Jam
Dumkhang
Sonam Lhundup
Tashi Tsering (Bora)
Jampa Monlam
Dolkar(RFA)
Palden Gyal
Namgyal Yeshi
Arjia Rinpoche
Tseten Wangchuk
Jigdal Tenzin
Nangpa La shooting survivors:
Jamyang Samten
Dolma Pelkyi
Ex-political prisoners:
Sonam Dorjee
Rigzin Choekyi
Ngawang Woebar
Selected Chinese interviewees:
Wang Lixiong
Hanwen Liao
Jinhui Chen
Prof. Yan Sun
Jing Huang
Tang Xiaoyang
Other interviewees:
Rajiv Vora
Alison Reynolds
Robert Ford
Jonathan Mirsky
Alex Norman
George Patterson
Robert Thurman
Elliot Sperling
Mathieu Ricard
George Dreyfus
Warren W. Smith
Pico Iyer
Robbie Barnett