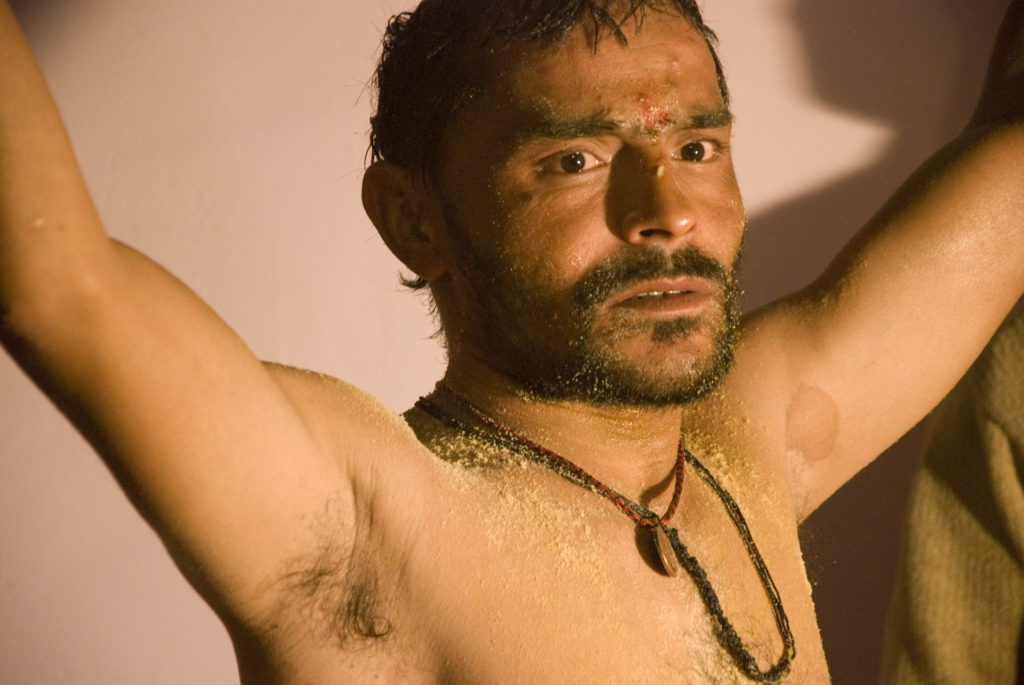 At the end of last year, we finally managed to spend some time at our home in Sidhpur near Dharamsala. We were looking forward to some rest and quiet time after things finally started to wind down on The Sun Behind the Clouds. But this was not to be. We suddenly found ourselves in the thick of a new shoot. Our new film, When Hari Got Married, tells the story of Hari, a taxi driver in Dharamsala as he prepares to get married to a girl he has never met. We've known Hari since he was a teenager and the idea of making a film about his marriage was on our mind ever since we heard about it few months ago. But it wasn't until we met him again that we realised what an opportunity this was.
Hari is no ordinary taxi driver. He's outspoken, opinionated, funny, amazingly frank, and full of wise-cracks and home-grown insights. His regular clients, who include Western Buddhist nuns and Tibetans, love him. Not having been able to meet his future wife in person ever since the marriage was arranged two years ago, Hari found a novel way to get to know her – via the mobile phone. And it was during endless conversations on the mobile phone that they began to develop a relationship. To us, Hari and his upcoming wedding represented that meeting point between the so-called Shining India – the new India of globalisation and material aspirations – and the traditional India, still deeply rooted in age-old traditions and customs.
Our close connection with Hari and his family meant that they were happy to allow us complete access into their lives at this significant moment, not as outsiders making a film about an unusual subject but almost as family sharing in a happy event. This was a rare privilege to have as documentary filmmakers, and it was in this spirit that we set out to make this film. We shot the film in December and got some truly amazing footage. Now, we are all set to begin the edit.
We just got back from DocEdge Kolkata where we attended the pitching workshop and then pitched the film in front of television commissioning editors and documentary funding organisations from Europe, the US and South Korea. This was a first for us, having never, in all these years of making films, actually pitched in front of an audience. It was a bit nerve-racking but in the end, went well (we think)! Now, to see if this exercise actually translates into some real funds.